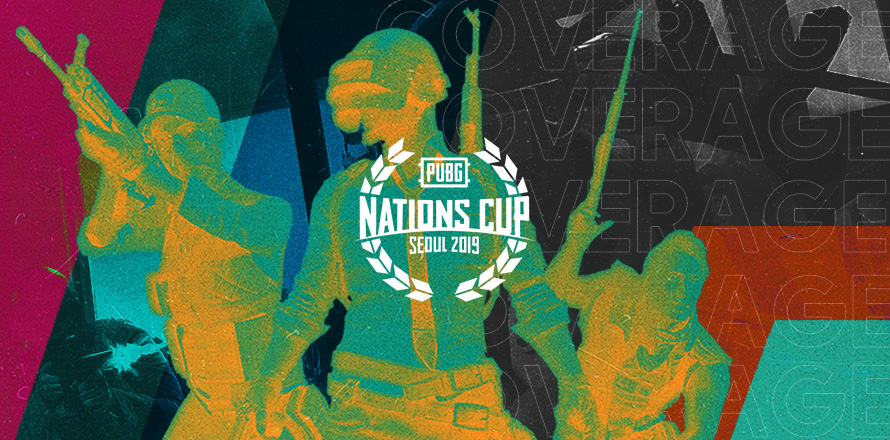 PUBG Nations Cup 2019 tournament will be held from August 9 to 11. The Russian national team is represented by NAVI.GG.BET players - ADOUZ1E and ceh9.
In addition to
NAVI players, the Russian national team includes
Ivan "ubah" Kapustin (
FaZe Clan) and
Dmitry "Kemba7" Rozhkov (
CrowCrowd). In total, 16 teams will take part in the tournament.
Competitions will be held in Seoul, South Korea, within the walls of the Jangchung Arena. On each game day, five first-person matches will take place. Tournament maps are selected: Erangel and Miramar. The prize fund will be $ 500,000.
SCHEDULE PUBG NATIONS CUP 2019

| Start time (CEST) | Results |
| --- | --- |
| OVER | |
| OVER | |
| OVER | |
The first-place team will receive $ 100,000. In addition, the competition will allow teams to gain points to gain access to the PUBG Global Championship.
Prize pool distribution

1st place - $ 100,000
2nd place - $ 58,000
3rd place -$ 50,000
4th place -$ 44,000
5th place -$ 38,000
6th place -$ 34,000
7th place -$ 30,000
8th place - $ 26,000
9th place - $ 22,000
10th place - $ 20,000
11th place - $ 18,000
12th place - $ 16,000
13th place - $ 14,000
14th place - $ 12,000
15th place - $ 10,000
16th place - $ 8,000
AFTER 3/3 DAYS

| Place | Team | Day 1 | Day 2 | Day 3 | Total |
| --- | --- | --- | --- | --- | --- |
| 1 | South Korea | 50 | 40 | 32 | 122 |
| 2 | Vietnam | 42 | 21 | 40 | 103 |
| 3 | Russia | 34 | 35 | 58 | 127 |
| 4 | Taiwan | 33 | 35 | 24 | 92 |
| 5 | Canada | 33 | 28 | 45 | 106 |
| 6 | China | 32 | 25 | 30 | 87 |
| 7 | Thailand | 32 | 42 | 22 | 96 |
| 8 | Australia | 32 | 13 | 15 | 61 |
| 9 | Turkey | 28 | 19 | 21 | 68 |
| 10 | Argentina | 28 | 18 | 33 | 79 |
| 11 | USA | 22 | 41 | 6 | 69 |
| 12 | Germany | 21 | 19 | 62 | 102 |
| 13 | Finland | 17 | 25 | 14 | 56 |
| 14 | Brazil | 16 | 26 | 20 | 62 |
| 15 | Great Britain | 14 | 28 | 14 | 57 |
| 16 | Japan | 11 | 35 | 23 | 69 |
Stream