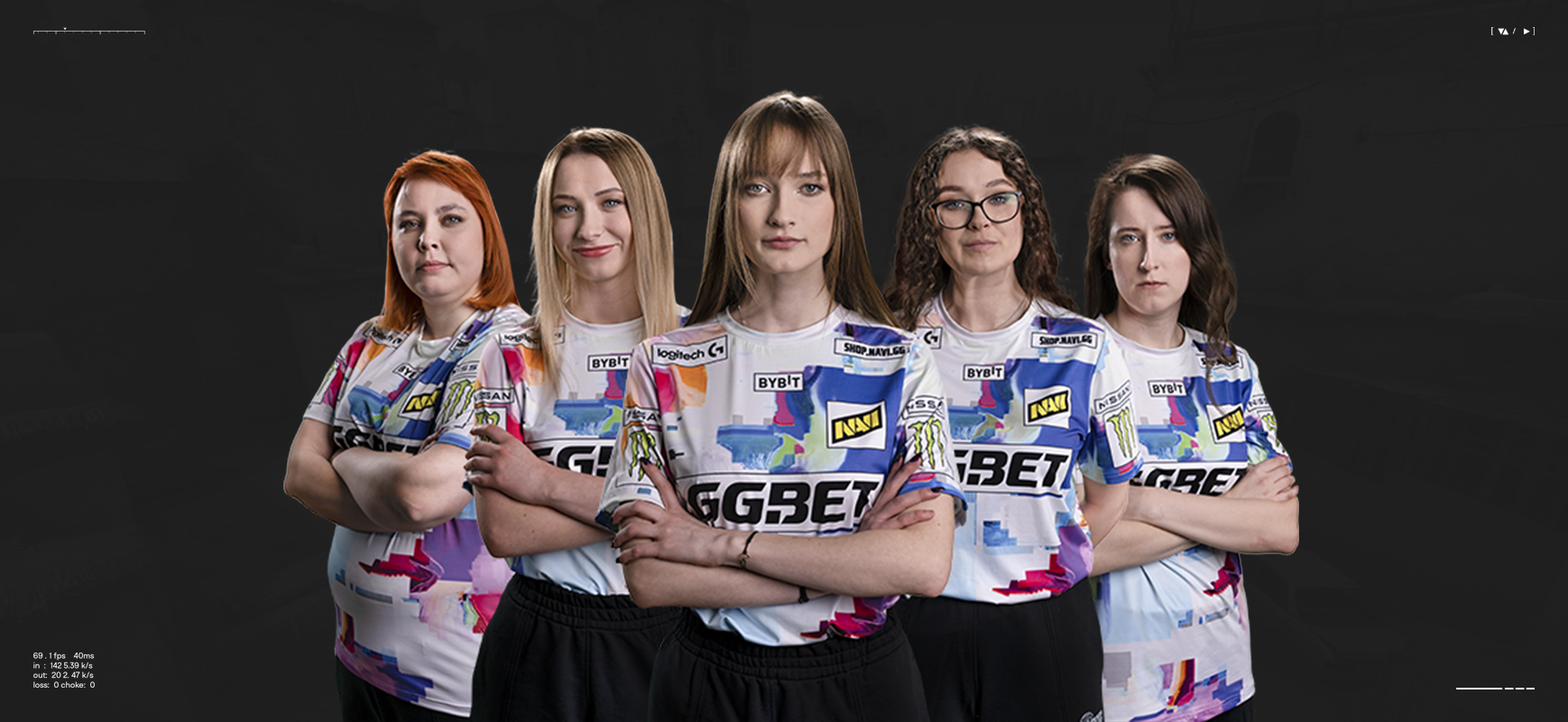 Meet NAVI Javelins, female CS:GO roster
The NAVI esports club signed a female CS:GO roster. The players and coach of the Polish team Totalne Gituwy, who are successfully performing in the first season of the ESL Impact League in the European division, have come under the auspices of the Born to Win.

Totalne Gituwy finished the group stage of the tournament undefeated. They beat GODSENT Female, NOFEAR5 and Ambush Esport Fe twice. Now under the NAVI flag, they will face equipa in the playoffs. The match will determine the winner of the LAN-final of the tournament. It is scheduled for May, 1st at 19:30 CEST.

The top eight teams of the ESL Impact League Season 1: European Division will meet in Dallas. From June 3rd to June 5th they will compete for a $123,000 prize pool. Further, ESL will hold the second season of the League, as well as a DreamHack Valencia tournament until the end of 2022.

We are excited to welcome our new NAVI family members. We will gradually introduce you to each player of the new roster. Meantime, check out our YouTube channel where you find the video announcement.
Karolina «Liina» Kasprzyk — NAVI Javelins CS:GO captain


"Only a month ago our biggest dream was to get to the tournament in Dallas. Today — one step before that dream comes true — we are experiencing something incredible, something none of us expected even in our wildest dreams. Getting this great opportunity from NAVI is not only a huge honor for us, but also an opportunity to grow on a personal and esports level. We can't forgot about our fans and theirs support, all the positive feedback and many of time that you spend on watching our strugglers.

We can't wait to bring the trophies. Thank you NAVI. Thank you viewers. See you on the server!"
NAVI Javelins CS:GO team:
Wiktoria «vicu» Janicka

Danuta «Danuu» Grajkowska

Hania «Hanka» Pudlis

Karolina «Liina» Kasprzyk

Angelika «Angelka» Kozłowska


Dawid «Zefir» Seifert (coach)

Olha «Ollie» Novak (manager)