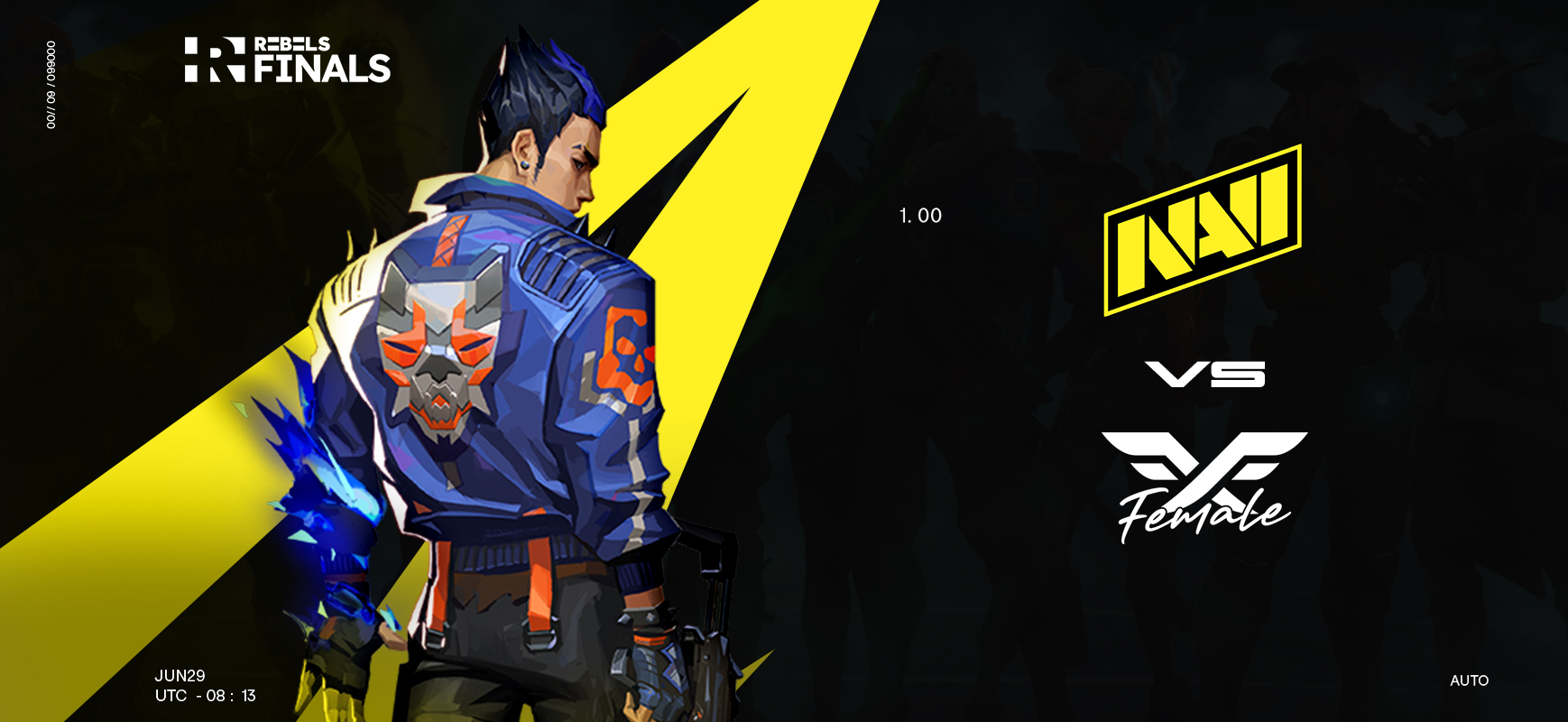 REBELS Final: vs Fire Flux Fierce
The NAVI Celestials VALORANT team will face Fire Flux Fierce in the upper bracket semi finals of the REBELS Final. The match starts at 17:30 CEST, the format is best of 3.
In the group stage, NAVI won two matches and finished first in Group B, while Fire Flux Fierce lost one match and took second place in Group A with a 2 : 1 stats.
Come support the Celestials in the playoffs of their first tournament. The broadcast will be held on this Twitch-channel in Turkish only.
12 August 2022
-
20 August 2022