NAVI
Counter-Strike 2
News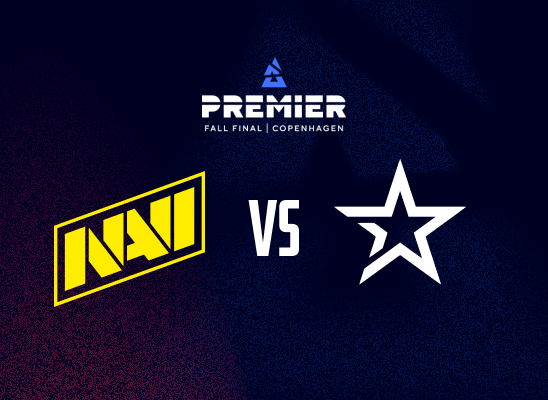 BLAST Fall Final 2023: Playoffs vs. Complexity
The quarterfinal match against Complexity will start at 18:30 and will be played in a best-of-3 format.
BLAST Fall Final 2023: against NIP
The match will start at 10:00, the format - best of 3.
NAVI's first opponents at the BLAST Premier Fall Final 2023 were revealed
The competition with a prize fund of $425,000 will be held in Copenhagen from November 22-26.